YOUR COMPANION FOR A PERFECT PRACTICE
Your Sportbot can be easily controlled via the mobile app that is available on both iOS and Android devices. 
The app provides you a guided warm-up, which allows you to prepare for your upcoming practice. You can put your skills to the test with the drills created by ATP professionals, or you can create your own, fully customizable drills. 
Lastly, you can play against the Sportbot – it's you vs. the machine – who will win?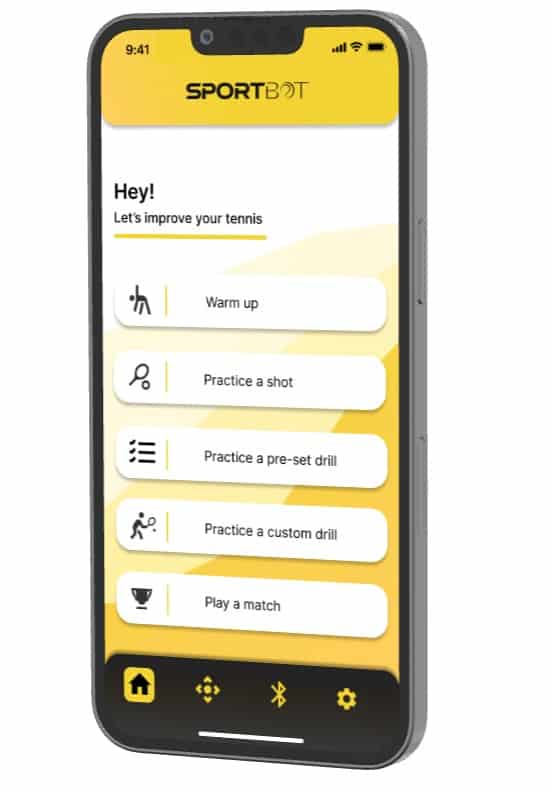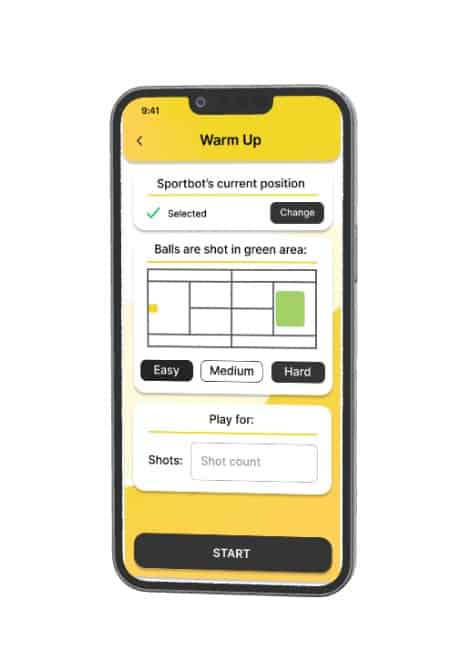 A proper tennis warm-up increases blood flow, boosts flexibility, and enhances performance. 
In the warm-up mode, the Sportbot will shoot random balls to your forehand and backhand, while you warm up your body and begin to loosen up. You have complete control over the amount of balls that you wish to warm-up with, and the difficulty of the incoming balls.
We care about your health and your longevity on the court, so we recommend that you start your practice in warm-up mode. This is how you can enjoy optimal on-court agility, swift reflexes, and improved endurance.
You can find additional information in the free guide below, that we have prepared together with industry experts.
Good fundamentals are very important when you are on a mission to improve your tennis game. Sometimes you just need to get those tens of thousands of repetitions in.
In this mode, the Sportbot is stationary and allows you complete control over your shot selection. You can choose your desired location of the shot and adjust speed, height, rotation and delay between the shots, so you can create the exact shot you wish to improve.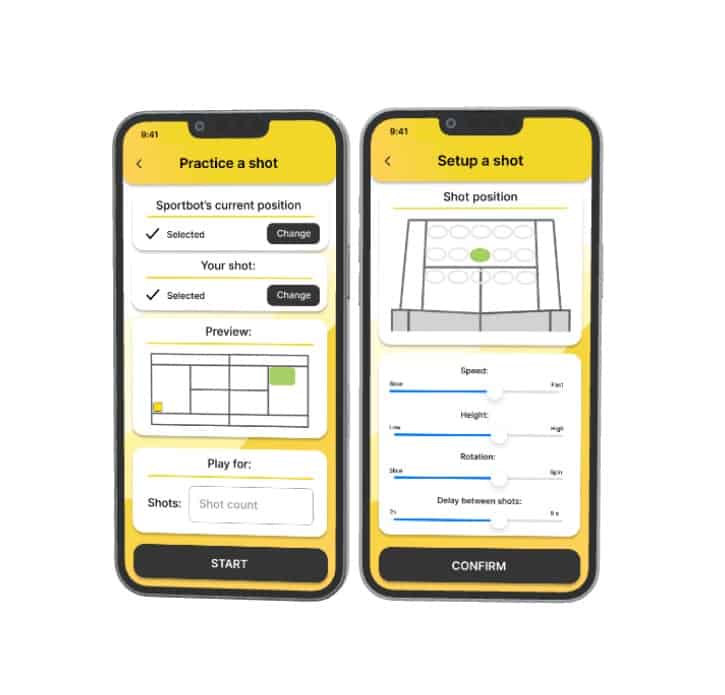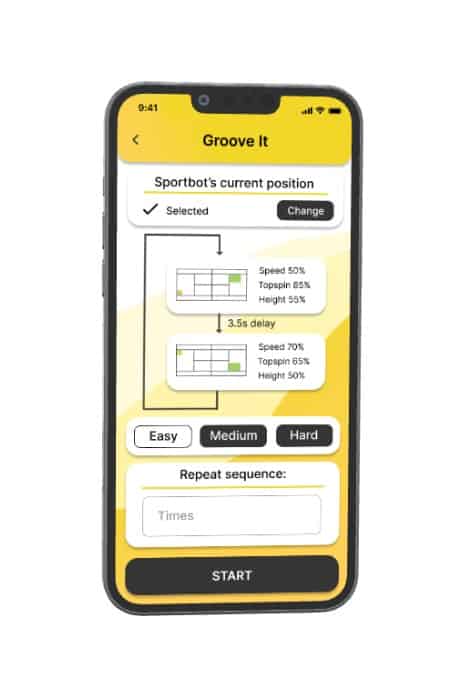 Pre-set drills represent combinations of shots, carefully chosen and optimized by tennis experts, so you can get started fast and easy.
Some sequences of shots happen much more ofthen than others, so it only makes sense to train them more often, right?
In this mode, the Sportbot is moving throughout the entire tennis court, simulating a play real-world opponent.
Practice putting yourself in defensive or offensive situations that will make a difference in your next game.
This is where things get interesting. We all have our unique set of strenghts and weaknesses. Sometimes, we even know exactly the type of shots we should be improving.
That's why we've made it possible to create your own, fully customizable shot sequences, right within the Practice a custom drill module.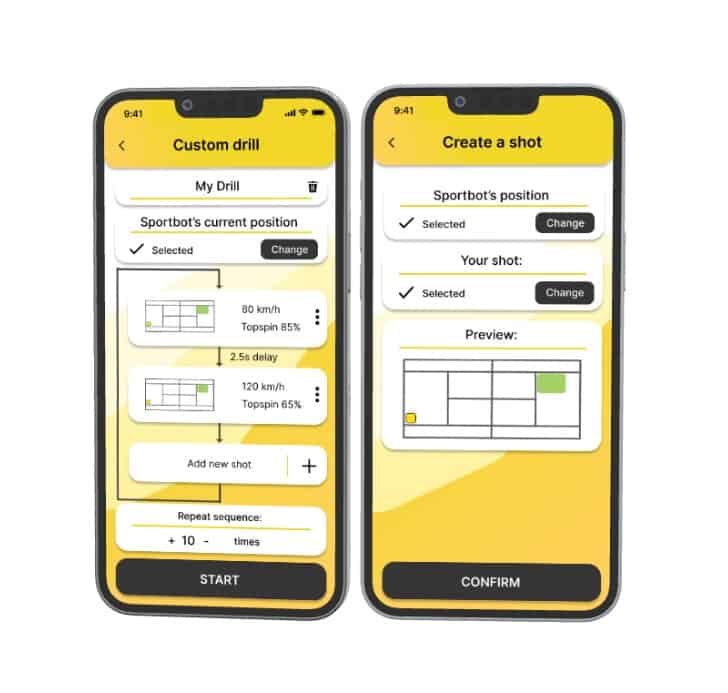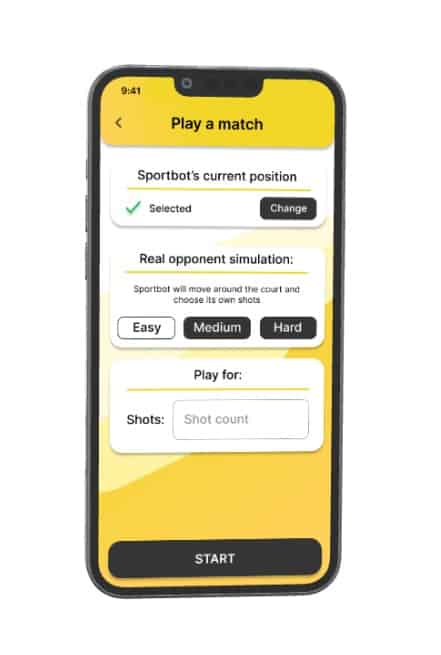 Tennis is unpredictable. Hot sun is in your eyes, and the pressure is high.
Sometimes we freeze in our key moments and act instinctively. How can I prevent this from happening, you may ask?
Allow Sportbot to move around the court and launch the balls it decides to take, and our state-of-the-art algorithms will create a unique real-match simulation for you.
It's your time to put your skills to the test. Will you be victorious?