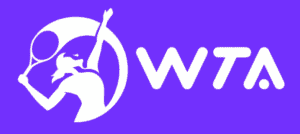 Claim your special WTA Ljubljana discount:
SIMULATE REALISTIC TENNIS POINTS
Discover a more dynamic tennis training experience with the Sportbot, designed to simulate the movements of a real human opponent. Train a greater variety of shots from different locations on the court, and develop a more well-rounded skill set. 
Experience a fully personalized training session as the Sportbot adapts to your needs, launching tennis balls at speeds up to 120 kph, with adjustable horizontal, vertical, slice, or top spin settings.
Don't let stationary tennis ball machines hold you back. Stay ahead, and become the player or coach others aspire to be.
CREATE YOUR PERFECT PRACTICE
Be in complete control over your tennis training with the Sportbot app, available for both iPhone and Android devices.
Begin your practice session with a guided warm-up, tailored to prepare you for an effective workout. Challenge yourself with drills, created by expert tennis coaches, or unleash your creativity by designing your own unique exercises.
Finally, put your skills to the ultimate test in a thrilling one-on-one match against the Sportbot. It's you versus the machine – who will win?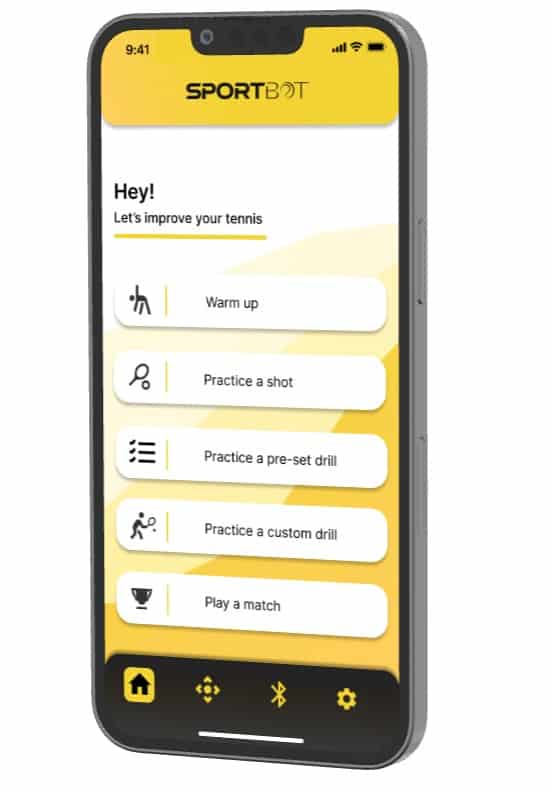 IMPROVE YOUR PERFORMANCE AND CONFIDENCE
No partner? No coach nearby? Sportbot's
got your back. Enjoy your tennis
training whenever and wherever you want.
MASTER REAL-WORLD TENNIS POINTS
Tennis is fast,
incoming ball is unpredictable. Can a
stationary ball machine really prepare you
for your next opponent?
PUT YOUR SKILLS TO THE TEST
Choose the pre-set drills, create your
own ones or let Sportbot decide
which shot to take next!
HELP YOUR STUDENTS LEARN FASTER
Allow your ambitious students to rise to the top.
After finishing your coaching session, students
can continue practicing the strokes they need to
perfect.
Stop feeding the balls manually from the
other side of the court. Use the Sportbot and
focus on correcting your students' technique
instead.
CREATE THE PERFECT PRACTICE
Easily create challenging and engaging
drills for your students, so they continue
practicing with you with smiles on their faces.
Be more effective with your time and train
more students, across multiple courts, at
once.
LIMITED QUANTITIES AVAILABLE
Only a small deposit is required to reserve your robot in advance!
Early-bird pre-orders come with a huge discount that will not be available for long!
Complete the second payment before delivery, receive your robot in Summer 2023, and start improving your game!
WHAT DO THE TENNIS EXPERTS SAY?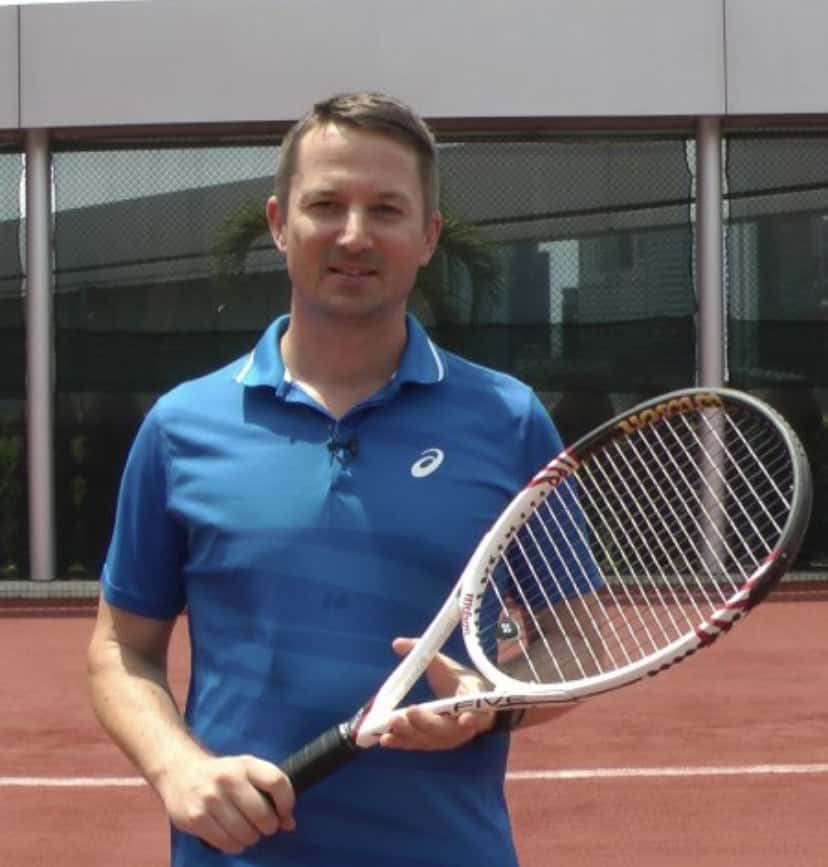 An imaginative innovation, developed exclusively with Slovenian knowledge. And this is only the beginning...
Tomaž Mencinger
Founder of FeelTennis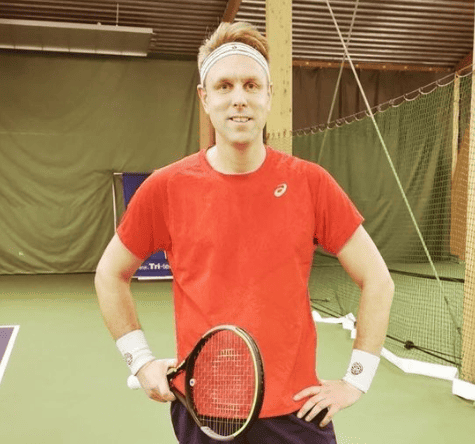 I'm very sure Sportbot will revolutionize the ball machine business! This machine takes it to a totally new level with its smart functions and superior mobility.
Henrik Wallensten
Tennis Equipment Reporter
LEARNING TENNIS IS HARD, I GET IT.
But it doesn't have to be that way. I am here to help you out.
Find out how your thinking affects your performance on the court.